For nearly 200 years, HBCUs have cultivated some of this nation's most influential leaders, innovators, visionaries, and activists. From administrators and faculty to students and alumni, members of the HBCU consortium exemplify leadership in their profession, service to their communities, and passion for the advancement of people of color. This is the legacy of HBCUs.
Here are just a few of the many HBCU alumni and advocates that have made significant contributions to this nation and the industries and communities in which they serve(d).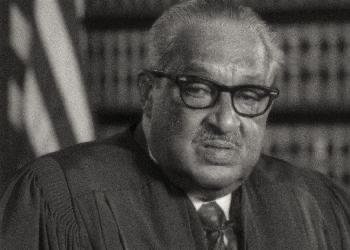 Photo source: @libraryofcongress
Thurgood Marshall
Thurgood Marshall is a graduate of Howard University School of Law, class of 1933. Marshall is the legal genius behind the historic civil rights case Brown v. Board of Education of Topeka. In 1967, Marshall became the first African American appointed as a Supreme Court Justice and served for 24 years.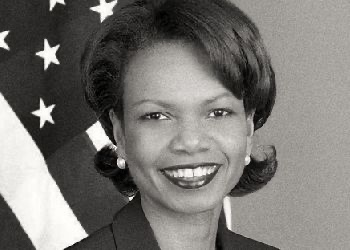 Photo source: @ The Southern Alliance for Clean Energy
Condoleezza Rice
Condoleezza Rice is a professor, political scientist, and was appointed the first African American United States Secretary of State in 2005. Upon completion of her civil service, Rice returned to her alma mater, Stanford University, where she currently serves as a professor. Rice has long advocated for the advancement of HBCUs and holds honorary degrees from Morehouse College and Johnson C. Smith University.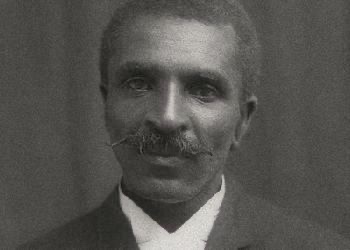 George Washington Carver
George Washington Carver (aka "The Peanut Man") was an agricultural scientist and inventor best known for his imaginative invention of products originating from the peanut such as milk, cooking oils, cosmetics, and soap. Carver was the first African American to earn a Bachelor of Science degree and served as the head of Agriculture at the Tuskegee Institute (now Tuskegee University) for 47 years.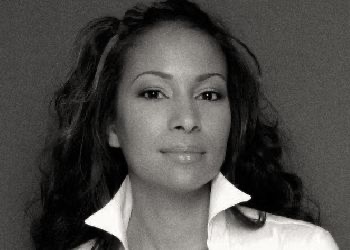 Valeisha Butterfield-Jones
Valeisha Butterfield-Jones earned her Bachelor's degree in Political Science from Clark-Atlanta University, and was recently appointed the first Chief Diversity & Inclusion Officer at The Recording Academy. She previously served in the Obama Administration as the Deputy Director of Public Affairs for the Internal Trade Administration and is the daughter of U.S. Congressman and HBCU alumnus, G.K. Butterfield.
Photo source: @Georgia Democrats
Robert F. Smith
Robert F. Smith. Philanthropist, investor, and chemical engineer. He is the founder, chairman, and CEO of Vista Equity Partners and has been named by Forbes as "one of the greatest living business minds." In 2019, Smith delivered the commencement address to the graduating class at Morehouse College where he pledged to absolve $34 million in student loan debt for the class of 2019.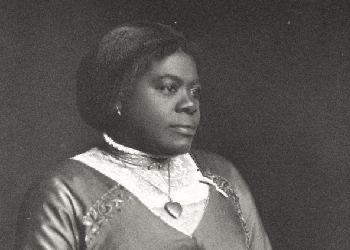 Photo source: @Columbia Business School Alumni
Mary McLeod-Bethune
Mary McLeod Bethune was an educator, philanthropist, humanitarian, and activist. She is one of the original founders of present-day Bethune-Cookman University, a historical black university in Daytona Beach, FL. Bethune also served as a national adviser to President Franklin D. Roosevelt and was an integral leader in the establishment of the Federal Council on Negro Affairs, otherwise known as the Black Cabinet.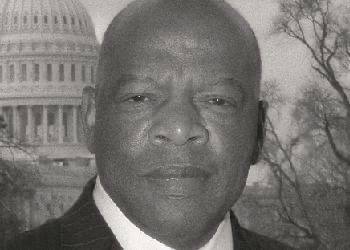 John LewiS
John Lewis is a graduate of Fisk University, a decorated civil rights hero, and is serving his 17th term as the U.S. Representative for the state of Georgia's 5th congressional district. During the Civil Rights Movement, Lewis was instrumental in organizing a series of non-violent protests, became the chairman of the Student Nonviolent Coordinating Committee (SNCC), was an original member of the "Freedom Riders," and was one of the six leaders who organized the March on Washington in 1963.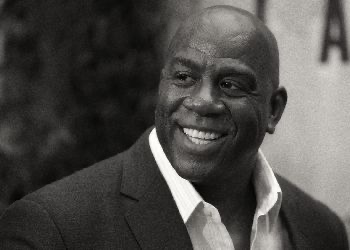 Photo source: @Reuters/Danny Moloshok
Earvin "Magic" Johnson
In 1989, Earvin "Magic" Johnson received an honorary doctorate from Rust College for his philanthropic contributions to HBCUs, and since his retirement from the NBA, he has continued to invest in the advancement of these institutions. In 2018, he donated $1 million dollars to Central State University, and in 2019, his organization SodexoMAGIC entered into a multi-year dining partnership with Grambling State University in addition to donating $2 million dollars of unrestricted funds to advance the University's STEM-focused education program.